Our speakers will showcase real-world examples and experiences which will help you get the most out of R and also link into powerful features such as R Shiny dashboards. We will also discuss effective organisational structures that help you to succeed with R in your organisation. Last but not least, this event provides you with opportunities to connect with like-minded people!

As New Zealand's RStudio Full Service Certified Partner we are proud to host this event.
Where
National Library Wellington,
New Zealand*
When
Friday, 27 May 2022
9:00am - 12:30pm
Cost
$50 NZD; all proceeds will go to a local charity.
Registration is now closed, thank you to everyone who has registered.

Dr Stefan Schliebs
Air New Zealand
Senior Manager Advanced Analytics
Stefan is a data scientist with 10+ years of extensive, hands-on experience in commercial and academic environments and a proven record of building successful data science products for international audiences. He has worked in the consulting, telco, marketing, supply chain and telematics sectors developing a variety of data science solutions and publishing academic research in international journals and conferences.

Matthew Spencer
Department of Corrections
Director, Health Insights & Analytics
Matthew is a Data Science leader with experience building analytics teams from scratch and moving companies forward with AI and machine learning. He has 20 years of tech experience, a background in Solutions Architecture, and has worked extensively in healthcare and government.

Dr Uli Muellner
Epi-interactive
Director (IT & Information Design)
Uli lives and breathes dashboards, infrastructure and data visualisation and has been leading Epi-interactive's data visualisation and user interface work over the last decade. After various leadership roles in IT and online learning he co-founded Epi-interactive and built up the company to where it is today.

Jeremy Allen
RStudio
Customer Success Manager
Jeremy is a passionate champion of data science and research teams putting R and Python into production. Prior to his role at RStudio he has worked in various open-source research and consulting roles and is a passionate advocate of code-first data science.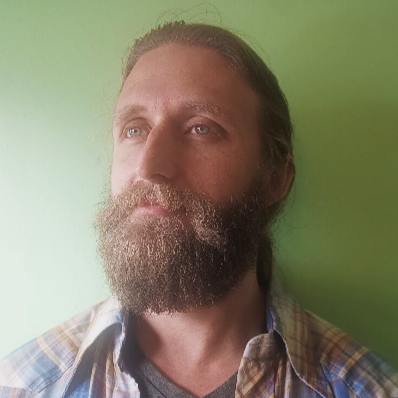 Logan Ashmore
Ministry for the Environment
Senior Analyst
Logan is currently a Senior Data Analyst with the Ministry for the Environment, working mostly in R and ArcGIS. He has Masters in Urban Planning (GIS) and Demography (population statistics). Though most of his work experience is in spatial analytics using python and GIS, R has become his core working environment in recent years.
Come early for a coffee or tea along with time to network.
Dr Uli Muellner - Epi-interactive
Jeremy Allen – RStudio
In this talk Jeremy dives into how you get the most out of R and RStudio in your organisation, building on his experience working with public sector organisations. He will cover asking the right questions upfront, knowing your data landscape, and enabling R champions.
Download presentation PDF
Self-service data science with R
9:30am
Dr Stefan Schliebs – Air New Zealand
Air New Zealand has the ambition to be one of the best digital airlines in the world. In this talk Stefan discusses how the organisation embraces open-source tools along with automation and data governance practices and a user focused, iterative development process to routinely deliver standardised, high-quality, self-service data science products for internal stakeholders.
R in action – Why we are using it!
10:00am
Dr Uli Muellner – Epi-interactive
Why are we using R and R Shiny? The open-source technology competes with a range of other, often proprietary, tools that are available on the market. For decision makers in organisations it is important to be aware what is unique about open-source technology and when it can be used to leverage a project or initiative. Uli dives into projects he and the team at Epi-interactive have supported to showcase what is possible and what makes the open source approach with R unique.
Download presentation PDF
Morning tea break and networking.
Kick-starting data science teams
11:00am
Matthew Spencer – Department of Corrections
Starting Public Sector Data Science Teams from Scratch (with R) - a kōrero regarding moving beyond Excel-based reporting geared towards governance and assurance and finding your data niche to improve value and impact.
Decoding the Ancients
12:00pm
Logan Ashmore – Ministry for the Environment
The Ministry for the Environment (MfE) is in the process of adopting better methods for storing and analysing data in a programmatic way. Excel mostly filled the need, leading to issues related to versioning, sharing, reproducibility, and entry error. This presentation will cover how MfE is using R and complimenting tools to move away from Excel; including an example of taking the Contaminated Site Remediation Fund Priority tool from a 2008 workbook with failing VBA modules to a more reliable Shiny App in AWS.
Download presentation PDF
* Format of the event is dependent on COVID-19 restrictions, this event may be moved to an online format.