e-Learning course development
We have been selected as a preferred Training Services Provider for Animal Health Australia.
We designed and developed an online course for Animal Health Australia to support emergency vaccination of livestock in the case of a foot-and-mouth disease outbreak in Australia. Epi-interactive delivered the storyboard writing and the development of the course within Animal Health Australia's learning management system. The course uses a range of online interactions as well as audios and videos. We also created a range of supporting materials, e.g. quick reference guide and glossary.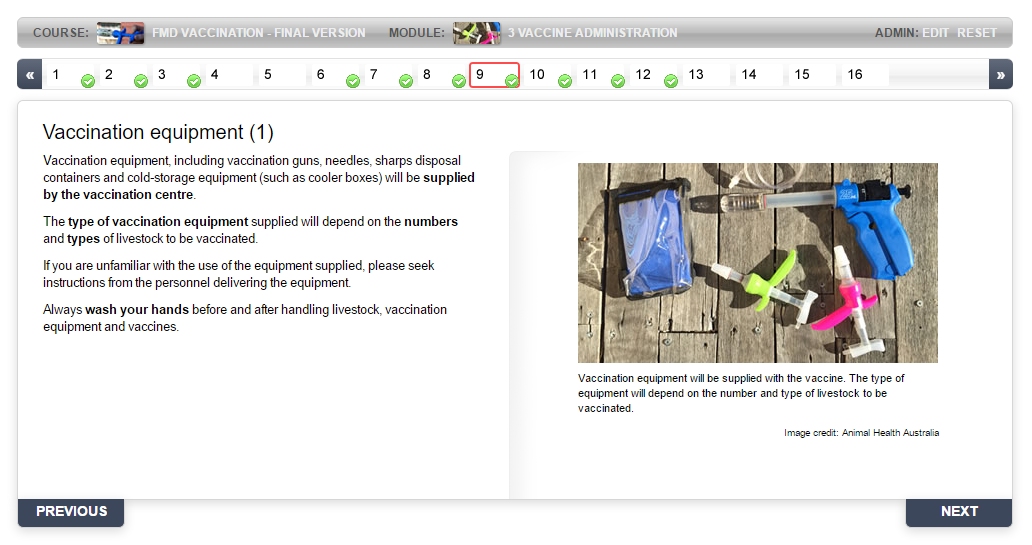 More recently we've been involved in the development of an introductory online course for the management of Emergency Animal Diseases in Australia, covering emergency animal disease awareness and plans as well as specifics for working in a response. We supported the online course development with the creation of custom icons, illustrations, and a motion graphic.