Reporting made easy
The Ministry of Health Data Explorers make outputs from the New Zealand Health Survey, the country's largest health survey, more accessible and easy to explore. A significant step forward from previous static reporting, the dashboards ensure findings have an impact and are connected with stakeholders such as public health units.
A valuable national resource
The New Zealand Health Survey is a survey conducted by the Ministry of Health to provide information about the health and wellbeing of New Zealanders. Around 14,000 New Zealand households take part in the survey every year and the survey covers key indicators of health behaviours, health status and access to health care for both adults and children.
A key objective of the Data Explorer is to allow users to flexibly explore and compare Health Survey data and replace the previous static reporting format, which included annually published PDF reports that were labour-intensive to compile. This allows easy uptake of the findings from the survey to inform, for example health policy making and intervention design.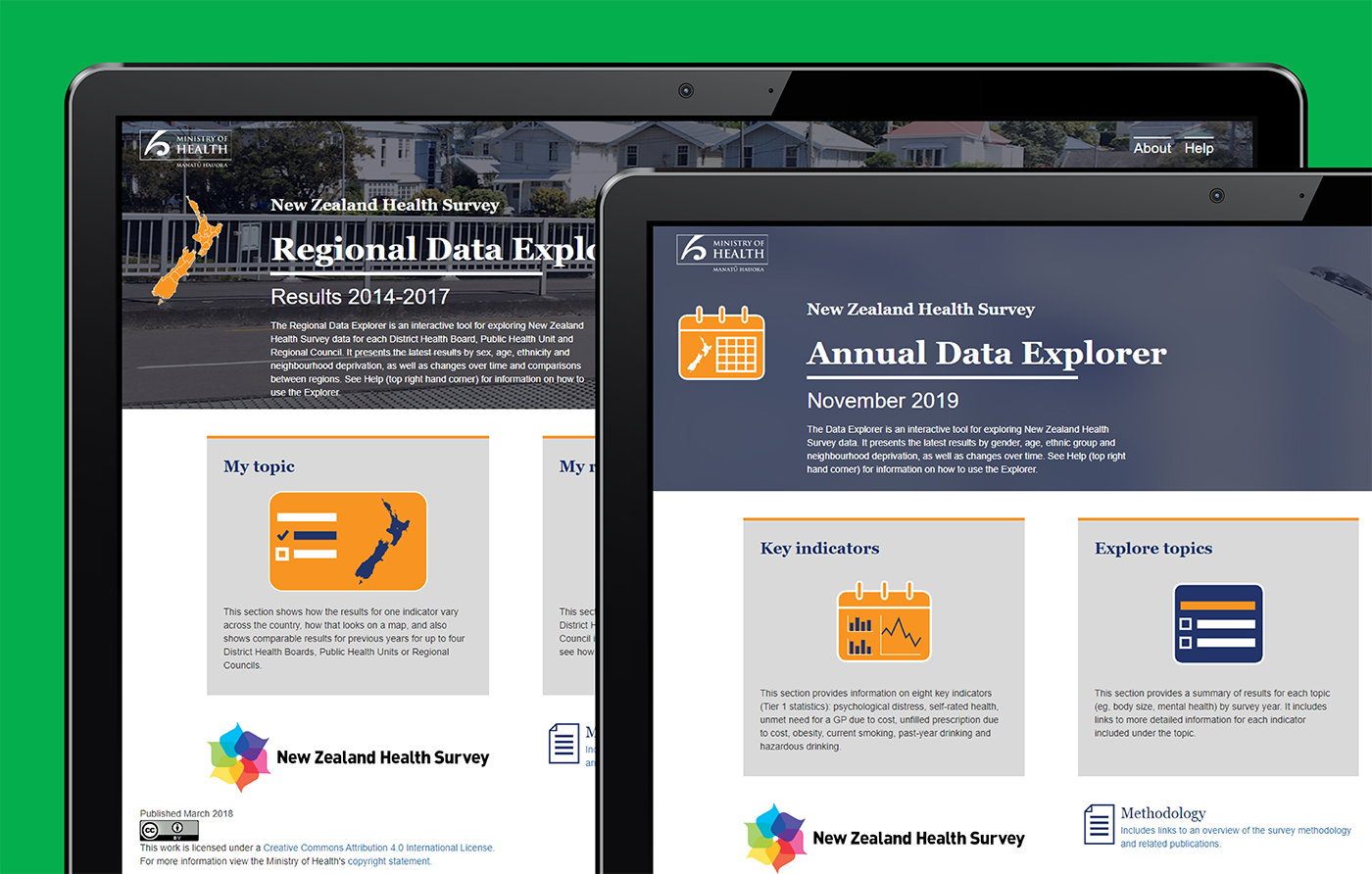 Two different dashboards are used, one for National Health Survey data and one for Regional Health Survey data. The Annual Data Explorer provides a national view on the data while Regional Data Explorer allows users to drill into the data in more detail and compare results for selected regions, e.g. at district health board, public health unit and regional council level.
The dashboards allow users to explore results of the survey through a variety of customisable visualisations including interactive time series, subgroup comparisons (e.g. ethnicity, age groups), rate ratios and maps for regional comparisons.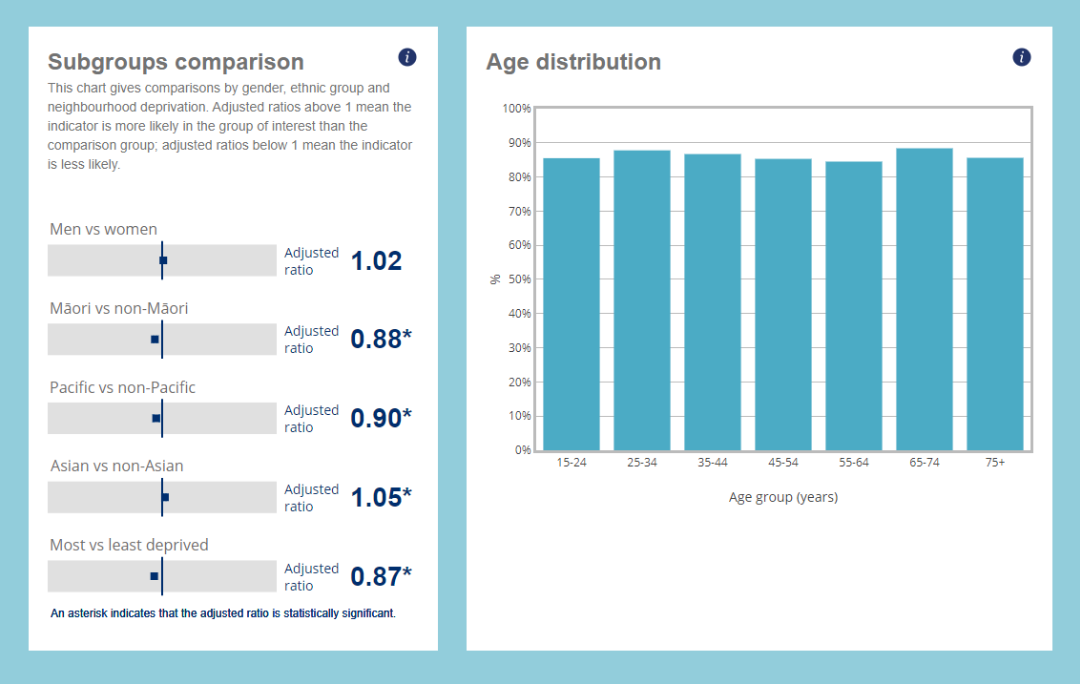 Outputs from the dashboards are easily downloadable in various formats. Additionally, the Annual Data Explorer features a print view function that produces a custom formatted PDF report based on user interests.