Jobs
We like to push boundaries and no two days are the same in our office. We like to play at the top level and nurture a culture of innovation & creativity. If you are keen to be part of a hard-working and visionary team you will fit right in.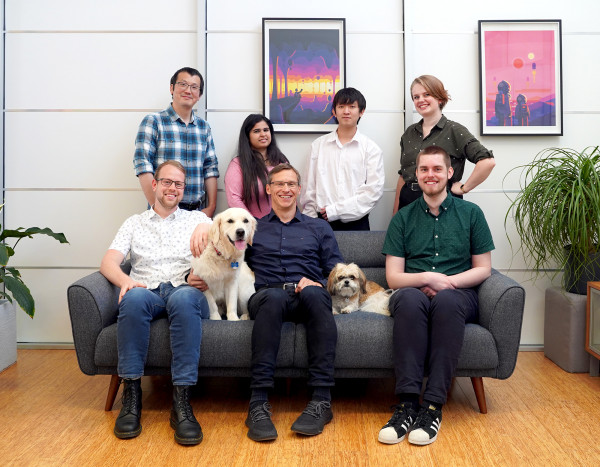 LOOKING FOR SOMETHING DIFFERENT?
This is not another data or product development job! If you are passionate about IT and data, want to have an impact in your role and have been searching for the opportunity to get started after your studies, look no further!
With a base in Wellington's creativity and tech hub, Miramar, and serving high-profile clients both in New Zealand and globally our small and agile team is on the lookout for a Junior Full Stack Developer to join us.
As a boutique consultancy of technical experts, we improve human, animal and environmental health through IT powered solutions. Our clients cover a wide range of high-profile organisations such as the United Nations, European Commission funded research groups as well as the New Zealand Government.
Examples of our project work include Health Intelligence Dashboards for New Zealand's COVID-19 response, FAO's global animal health surveillance systems, as well as award winning science and research collaborations (NZ Biosecurity Awards, NZ Science Award) to help protect the health of Aotearoa's people, animals and environment.
As Oceania's Full-Service Certified RStudio Partner, we also provide professional services and software products to help our clients build enterprise data science and analytics solutions that are flexible and powerful.
ABOUT THE ROLE:
You will work on a diverse set of data visualisation projects across the full stack, from data acquisition, processing and analytics to creating dashboards that are intuitive and connect with our audience. We also have some website projects on the go, so experience with Silverstripe would be beneficial.
WHAT TECHNICAL SKILLS ARE WE LOOKING FOR?
Full stack developer capabilities
Front-end web development using JavaScript, CSS and HTML
Degree in Software Engineering or Computer Science (or equivalent university degree)
IDEALLY, YOU HAVE OR WANT TO LEARN:
Database development (SQL, T-SQL, PostgreSQL), REST APIs
Linux command line and Git
Cloud computing: AWS and Microsoft Azure
R, R Shiny, Python
You'll also like to think out of the box to develop solutions - we love exploring innovative ways to make data and information easier to access; this will also give you the opportunity work creatively with our UX design team.
WHO SHOULD APPLY:
You have recently completed your degree in Software Engineering or Computer Science (or equivalent university degree). You are keen to further your creative and technical skills, learn in a fun and progressive environment and like to explore emerging ideas.
As an aspiring B-Corp we believe that the principles and practices of Equal Opportunity Employment are crucial to delivering high quality work. We welcome applications from diverse cultural groups and lived experiences. Preserving our planet through sustainability and innovation is important to us and we hope you share these values too. Perks like company e-bike, health insurance, and flexible working are all part of the package.
Please provide both a detailed CV and Cover Letter explaining your rationale for applying for this position to info@epi-interactive.com. We look forward to hearing from you!
The position will be filled as soon as a suitable candidate is found. Start date negotiable.
If you like what you are hearing but already have some work more experience, we would love to hear from you as we are always looking for exceptional people to join our team.